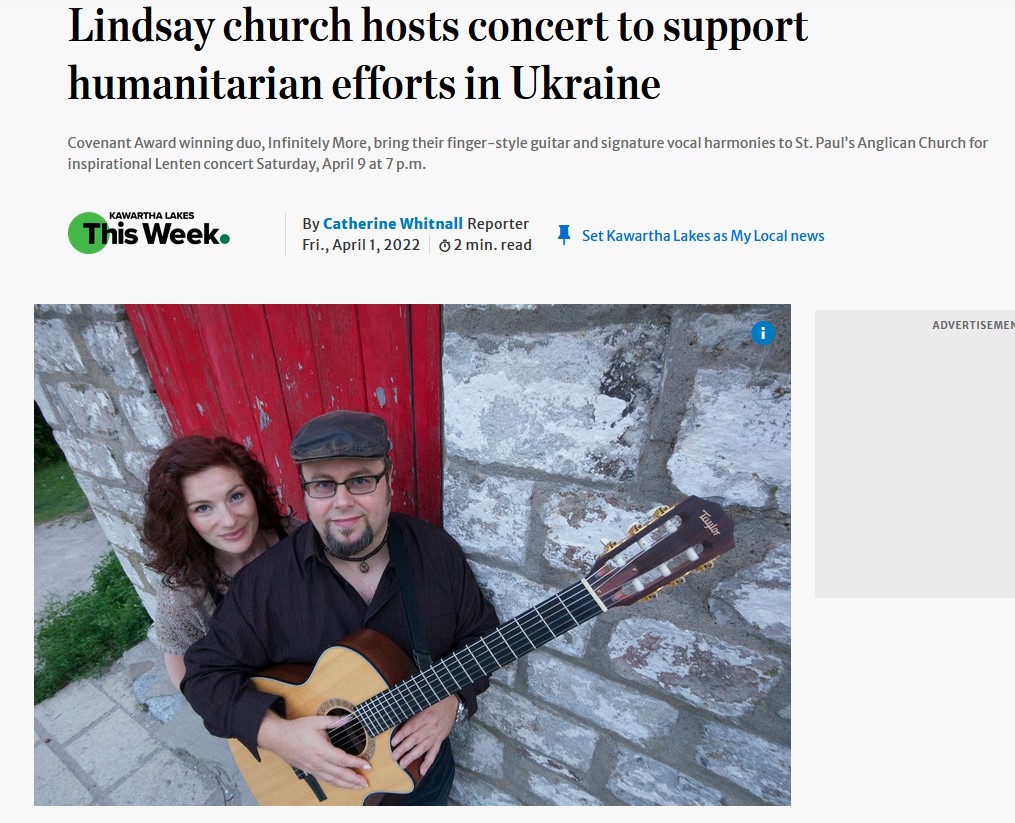 Saturday, April 9th – 1:00 – 3:00 pm – Choral Workshop led by duo "Infinitely More"
Fabulous concert by Infinitely More tonight! Such a blessing when Allison and Gerald took us on a musical journey from Palm Sunday through Holy Week to Easter Sunday with their music and messages!
Our choir also did a great job joining in for the last two numbers!