COVID Service Protocol
Download and/or print them here.
Please read below about our upcoming Advent/Christmas Services.
There will be one Sunday service at 10 a.m.
Beginning with the September 13th service, you will be required to register with the church office –indicating your intention to attend. This will help in limiting the number allowed per Provincial guidelines, as well as for tracking purposes. Call the office to sign up. 705-324-4666
Entrance/exit will be restricted to one door only–the east door on Russell Street.
 We will continue to post services, however they won't be "live" at 10am.

Auction Items are now online!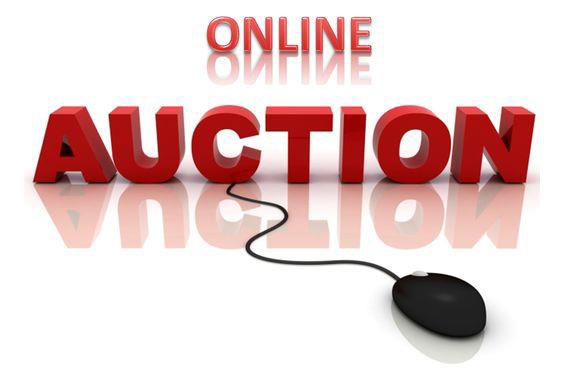 Please visit our auction page to view the items that will be offered started Friday December 11th at 9am.
Donations
Consider giving the same amount that you would normally give while in church as a Pre-Authorized Remittance (PAR). Fill out the form here with whatever you can manage. And you can get it to us in a few ways: print off, fill out, and either:
A) mail into the Church office
B) drop off at the church during office hours
C) use the Locked mail box on the wall of the Russell St W. door
D) Call the office and ask for their form to be picked up
E) For the digitally savvy, scan the form, and attach it to an email and send to the office at office@st-pauls-lindsay.ca.
For one off donations, you can use Paypal, below.
Online Services
Our services will still be posted on our website each week for those who still are unable to come to the church.  However, the recorded service will be uploaded on Monday to  St. Paul's YouTube channel, and shared on Facebook. Please consider subscribing to our YouTube channel and Facebook page.  Please visit our sermon page to watch current and past sermons/services.
Christmas Services
Due to covid there are attendance limits to each of our services.  The Max allowed to attend is 50.
You are requested to register weekly with the church office 705-324-4666 indicating your intention to attend services.
Advent 2 – Sunday December 6th –  10:00 a.m.
Advent 3 – Sunday December 13th 10:00a.m. Holy Communion
(please register with the church starting December 7th)
Advent 4 – Sunday December 20th 10:00a.m. Lessons, Carols and Holy Communion
(please register with the church starting December 14th)
Christmas Eve Candlelight Service – Thursday December 24th 7:00p.M.  Holy Communion
(please register with the church starting December 21)
December 25, 2020 Christmas Day (Video Only) –  video will be available here and on FB.

2 – 4p.m. Christmas Day Dinner (Cold Take Out Only) Pick up at east courtyard door.

Sunday December 27th – 10:00a.m. Holy Communion
( please register with the church starting December 21)
Volunteers Needed!
For many years now St. Paul's has depended on our fundraising events to maintain our church – and we think we've become pretty good at it. However, as time passes, it is becoming more and more difficult to find enough volunteers to ensure the success of these events.
If not already volunteering at some events, could you assist at our Strawberry Supper, our Fair Booth, Market Day, or some other event? Do you know of anyone who would volunteer – a student, a neighbour, a friend? We do work hard at these events but we have a lot of fun as well.
Please call Ray Marshall at 705-878-8653, or email to rayemarshall53@gmail.com to see how you could help your church.