Deputy Rector's Warden
Diane Stecher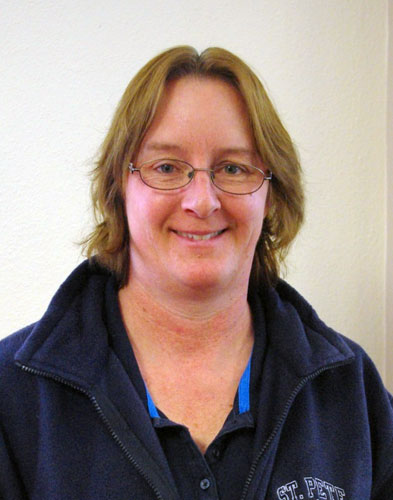 A few facts about me:  I'm…….
A divorced mother of two wonderful daughters, Kristen and Kylie
A fiancé to Tom, a very nice man, who is a huge Blue Jay's fan.
The owner of a yellow lab "Topaz" and a treeing walker coonhound "Homer"
An identical twin, and have another sister, and step-siblings
A proud Canadian, and a bit of a "homebody" (there's no place like home)
A Christian, who accepted Christ as my saviour at the age of 13, and tries to do right
A former church organist/pianist, choir member, and small group leader in Pickering
A former Musical Director, and member of Secretariat for Cursillo
A university graduate with two degrees:  Bachelor of Music, and a Bachelor of Education
A high school teacher:  Music, French, English, Special Education, Careers.
A retired military captain who served with an armoured unit for ten years.
Someone who loves life's little things:  sunrises, sunsets, waves on a lake, rainbows, etc.
A bit of a perfectionist, with ADHD, and always lots on the go.
A survivor who has gotten this far, by the grace of God, supportive family and friends
A night owl, and  an introvert, with a quirky sense of humour
Someone who always has the best of intentions, even if they don't quite work out as planned.  🙂
I am honoured to have been a church warden now for about five years, and try my best to serve the church and its members.    Injuries have affected my ability to be as active at times, but I'm certainly hoping this will be the last time I break any more bones!!
~Diane